Brand new 2020 UNISEC T-Shirts are now for SALE!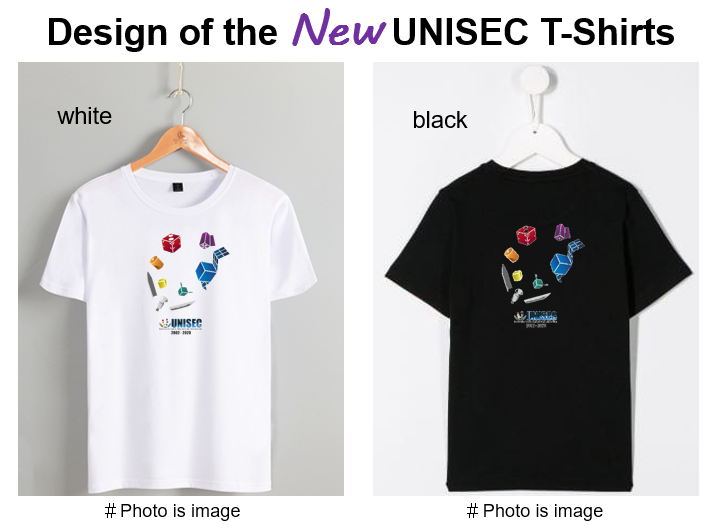 T-shirts are available in:
Colors: white or black
Sizes:
S (length: 65cm, width: 49cm)
M (length: 69cm, width: 52cm)
L (length: 73cm, width: 55cm)
XL (length: 77cm, width: 58cm)
T-Shirts will be in stock from mid July 2020. Get your brand new UNISEC T-Shirts faster, apply now!
Application forms:
① Apply online:
Select a color and size from the menu below and press the "Add to cart" button. The PayPal cart screen will be displayed. Select the quantity you want. Please enter your shipping address and e-mail address.
UNISEC2020 T-Shirts ¥2,500
② Apply via email:
Send us your name, postal number, address, size, color, quantity to email: tshirts@unisec.jp. Later we will send you payment details.
As soon as we confirm your payment, we will send you T-Shirts by snail mail!
Notes: Due to Covid-19 situation, delivery is only within Japan. Please refrain from returns, refunds or exchanges after opening the package.