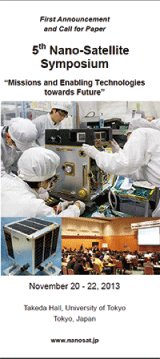 Exhibition
We organize an exhibition in parallel with the Symposium. Due to a size of the Symposium venue (Takeda Hall), we cannot help using the Symposium room jointly?with an exhibition space.? We will allocate the rear part of the Symposium room for the exhibition space.
Here?are Manual for Small Exhibition?and?Application Form.
The Application for the Exhibition has been closed !