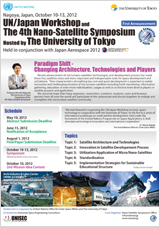 Download (6.74MB)



Exhibition
Exhibition
■Proposed Sharing of the Booth for the Nano-Satellite Symposium at JA 2012: (

91KB)
■Application Form for the Symposium Exhibition Booth:(

181KB)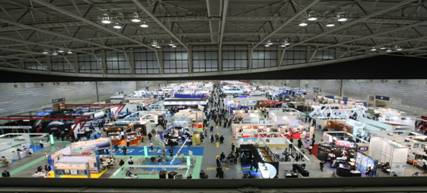 Proposed Sharing of the Booth for
the Nano-Satellite Symposium at JA 2012
On the occasion of the 4th Nano-Satellite Symposium in Nagoya on October 10-13, 2012, we will join the Japan Aerospace Exhibition 2012 (JA2012), the Asia's Biggest Aerospace Trade Show (http://www.japanaerospace.jp/english/index.html), and will have an exhibition booth (3m X 3m) for the Nano-Satellite Symposium.
We would like to take this opportunity to propose possible sharing of the booth to exhibit your company/institute, with a view to gaining maximum benefits at a minimum cost.  We tentatively set the booth sharing into five portions, keeping cost performance in mind.  If you plan to participate in the Symposium, please take into consideration the followings: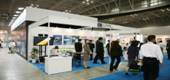 Benefits of Joining Shared Exhibition Booth:
・The name of your company/organization will be shown as an exhibitor of the "Nano Satellite Symposium" booth in the program, report, etc.
・You can apply to B to B Meeting as an exhibitor.
・You can use the booth as a meeting point with your customers.
・Bilingual staff will be at the booth, and will take care of receiving business cards from your potential customers when you are not there.
・You can put a poster/panel on the wall of the booth and place company pamphlets/products/data sheets on the booth desks.
・You can present your company at the JA2012 at lower cost. If you apply for one portion of the booth, it is 80,000 JPY (or about 800 euro).  If you need more, it will be fine.  (100 JPY= 1 EURO)
Please send us the application form by no later than April 25, 2012.
Application now closed!