About Unitec-1
Unitec-1(UNIsec Technological Experiment Carrier-1)
UNITEC-1 is the world first type of deep space satellite of the university development. It rides together the satellite of JAXA, named Planet-C. And it flying toward Venus.
Outline of Satellite
Size: 30x35cm. 15kg or less in weight
Communication apparatus: 5.8GHz amateur bands. The transmission output about 15W
The generation electric power: About 25W. There is no posture control. Omni antenna equipment
Mission equipment: One science sensor in deep space(Schedule).about 5 or 6 computers of university.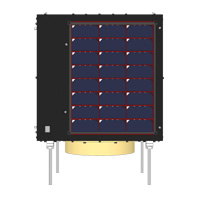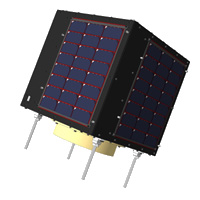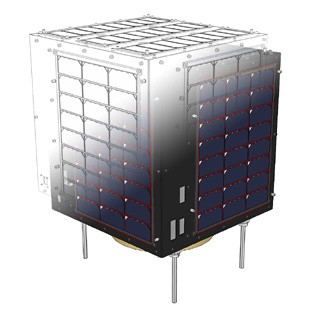 Unitec-1 Outline of Mission And Design
(As of July, 2009)
Please see the following file about the outline as of July, 2009.


About the outline of mission and design
---
Operation
Please see the following operating an official site about detailed operation of UNITEC-1. (in English)
UNITEC-1 Operation Center
---
Misson
About 20 university has already been hoping for participation to this student satellite project, and chiefly three mission hangs.
Misson1
Complete!
Competition that competes for the performance of whether the normal performance is continued under the environment of deep space until two or more computers for the space that each university developed are installed, and it reaches the Venus that becomes a goal at last is executed.
Various semiconductor parts and characteristics under the space environment of the equipment are widely understood, and it ties to the space development in the future. It launches, it sifts for one year by the vibration test, the vacuum test, and the test on heat, and the computer of the university by which going remains is launched.
The OBCs for UNITEC-1 satellite were selected on Aug 13 at Kyushuu Institute of Technology.
Misson2
Technological development and the experiment that receives and deciphers the extremely slight electric wave that UNITEC-1 sends from deep space are conducted.
It has aimed to execute, to study hard competing in an amateur radio community all over the world, and to attempt the improvement of the telecommunication technology.
Misson3
The activity that the researcher and research laboratories widely tell the people own study results is promoted through two the above-mentioned competitions.
---
Activity
Small satellite Unitec-1 development schedule
2010: The launch schedule.
2009/April-July: The computer ground selection association equipped with.
2008/July-2009/March: Each university Computer Development.
Development period: 2008/July-2010/March
Unitec-1 Participation university and Technical College list
| | | | |
| --- | --- | --- | --- |
| Aichi University of Technology | Akita University | Osaka Prefectural College of Technology | Osaka Prefecture University |
| Kagawa University | Kagoshima University | Kyushu University | Kyushu Institute of Technology |
| Keio University | Kochi University of Technology | Soka University | University of Electro-Communications |
| Tokai University | University of Tokyo | Tokyo Institute of Technology | Tokyo University of Science |
| Tohoku University | Tokyo Metropolitan College of Industrial Technology | Hokkaido University | Hokkaido Institute of Technology |
| Wakayama University | | | |
Support group
JARL
JAMSAT
Misato observatory